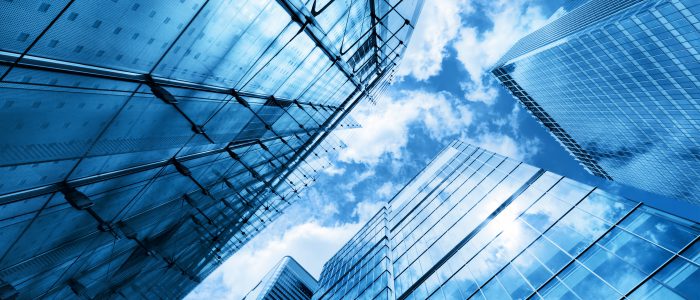 Triple nets on rise for commercial leases
Landlords can control the lease rates they charge for commercial properties, but one thing they can't control is the triple nets.
And though commercial lease rates haven't gone up significantly, triple nets have, meaning that while tenants are paying more for office, warehouse and retail space, their landlords aren't generating more profits.
In the case of a gross lease, the landlord takes the risk in the variable of the expenses, said Gage Osthoff, a broker with Realtec Greeley and a board member with the Northern Colorado Commercial Association of REALTORS®. Landlords reduce their risk by adjusting triple net payments through an end-of-year reconciliation or accounting process to calculate whether actual triple net costs (and payments collected from tenants) align with the estimates that were charged starting at the beginning of the year, he said.
"While those property expenses don't necessarily affect the landlord, they do in a roundabout way," Osthoff said. "It helps to control the expenses to keep tenants happy and protect the bottom line."
In the past five to nine years since the Great Recession, commercial lease rates in Northern Colorado have been lower and vacancy rates higher, giving tenants the advantage, until about the past one to two years when the opposite has occurred to the landlord's advantage, said Mark Bradley, managing broker of Realtec Greeley. In the past four years, the cost of new construction also has been going up dramatically, he said.
"Supply and demand has caused land costs to go up pretty much across the whole market," Bradley said. "We don't see lot of new construction in most property types, so the supply isn't getting out of hand. We anticipate vacancy rates will remain low and lease rates will remain fairly high."
Josh Guernsey, managing partner of Waypoint Real Estate in Fort Collins, has seen construction costs, land costs and municipality fees significantly increase in the past five to 10 years and that landlords needed to raise their lease rates to support the higher costs.
"At the same time, we're seeing an increase in triple net expenses," Guernsey said. "It's placing stress on tenants, because they're seeing an increase in triple nets and property costs."
The constrained labor market and a low unemployment rate caused many vendors and suppliers to raise prices post-recession both in the triple nets and in new construction, said Keith Kanemoto, broker associate with RE/MAX Traditions Inc. Commercial Division in Longmont.
"Post-recession, we have seen new buildings being constructed in Northern Colorado," Kanemoto said. "However, due to increased material costs and labor costs, it has driven up the overall cost of building, which raises the asking rents for the developer due to increased construction costs."
"Triple nets are on the rise across the board, which is increasing the tenant's overall facility costs," said Scott Reichenberg, president and principal with The Colorado Group Inc. in Boulder. "Landlords are not making as much in these good times as one would think as triple net increases are overshadowing the rent increases. The base rental rates still increase, but the operating expenses for these buildings have shot up tremendously due to property tax increases during this last assessment period. … The only variable landlords can control or are forced to control is their base rate."
To view the entire article, please visit the Biz West website by clicking here.