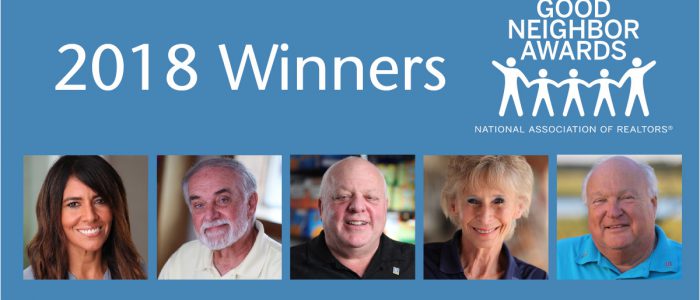 A Nod of Appreciation to 2018 Good Neighbor Winners
If you're wondering whether heroes still exist in a world where greed and power seemingly reign supreme, we found five.
The National Association of REALTORS®' 2018 Good Neighbor Award winners have shown incomparable dedication to improving the lives of people in their communities and beyond, stepping in to provide aid in desperate situations when no one else could or would. They've waded through toxic floodwaters in Puerto Rico to pull Hurricane Maria victims to safety, enabled developmentally disabled children and adults to live more independently, and helped bring clean water for the first time to some of the poorest communities in India, among other causes.
These five REALTORS®—whom NAR declared Tuesday as the victors of the annual awards program, now in its 19th year—represent everything that's good about the REALTOR® family, says National Association of REALTORS® President Elizabeth Mendenhall. "This year's Good Neighbors have inspired their communities and made a lasting impact by going the extra mile to help others in need," Mendenhall said in a statement. "These selfless individuals remind us all of the true meaning—and importance—of giving back to our communities."
Alongside four other wonderful recipients across the country, Coloradoan, Chet Choman was awarded this honor. Read more about him below: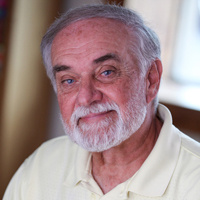 Chet Choman
Colorado Realty and Land Co.
Alamosa, Colo.
Choman co-founded one of the first rural homeless shelters in the country and has dedicated 40 years to fighting homelessness and hunger. Today, La Puente Home is a 45-bed shelter that also operates after-school programs and 15 food pantries, serving about 16,000 people annually. That's one out of every three people in the six-county area, which is larger than Massachusetts. Read his story, and watch his video.
To read the full article and more about the other 2018 Good Neighbor Award Winners, please visit NAR's website by clicking here.