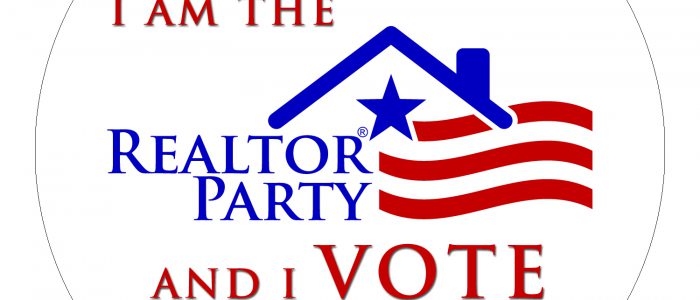 Balance in the state legislature brings good policy outcomes
Colorado's General Assembly is comprised of 100 members – 35 Senators and 65 Representatives. Over the past year, Colorado has witnessed split control chambers working hand in hand to find compromise, meaning Republicans held majority in the Senate and Democrats held majority in the House, creating a balance among differing political parties and ideologies.
###
When the state legislature can find compromise not only on both sides of the aisle, but in both legislative bodies, Colorado in return receives good policy outcomes; such as the long overdue reform of Colorado's construction defects litigation (HB17-1279) and squatter prevention (SB18-015).
###
In this election cycle, there are many competitive races across the state that will determine whether the Republican party will hold majority in the Senate and the Democratic party will hold majority in the House. November 6 plays an important role in maintaining this balanced playing field. In cases where one party has dominated control over both chambers, our state suffers. We no longer see well-rounded policy solutions and bi-partisan leadership. When one party dominates, Colorado voters are not fully represented at the Capitol and we face inequities across the board.
###
We ask voters to keep this in mind come Election Day on November 6.
###
As a result of balanced chambers, the Colorado Association of REALTORS® (CAR) is proud to say that two major players in the successful outcome of the squatters prevention bill and construction defects litigation reform were REALTOR® Champions, Senate Majority Leader Chris Holbert and Representative Kevin Van Winkle. Both recognized as 2017 Legislators of the Year by CAR.
###
With his experience in mortgage lending prior to his service in the legislature, Senator Holbert has an advanced understanding of the issues that critically affect the real estate industry and has also been a steadfast backer of many pieces of REALTOR®-supported legislation.
###
Senator Holbert currently represents Northern and Western Douglas County in Senate District 30. He was first elected to the State House in 2010 and is now running for re-election to serve in the State Senate. Senator Holbert serves as the Majority Leader of the State Senate and serves on the Legal Services Committee, Legislative Council and Executive Committee of the Legislative Council.
###
Representative Van Winkle has consistently supported issues important to REALTORS® at the legislature. He has homeownership and REALTORS® in mind when he considers relevant legislation impacting the housing industry, and consistently makes inquiries to understand how REALTORS® might be impacted by new or continuing public policies that regulate property rights or housing issues.
###
Representative Kevin Van Winkle currently represents Highlands Ranch in House District 43. He was first elected to the State House in 2014 and is now running for re-election to serve in the State House. Representative Van Winkle currently sits on the Finance and Business Affairs and Labor Committees.
###
About House Bill 1279
CAR, along with the Homeownership Opportunity Alliance, championed compromise legislation that represents a good first step in the right direction to build more attainable housing for all Coloradans. HB17-1279  requires a majority of homeowners to approve initiating a legal action against a builder rather than leaving that decision solely to a homeowner's association board. And also includes an opportunity for builders and homeowners to meet and attempt to resolve any disputes instead of immediately pursuing litigation. The informed consent bill does not prevent individual owners who have a legitimate construction issue from seeking a legal remedy. But, more importantly, it protects homeowners by ensuring that unit owners are aware of a potential lawsuit that could impact selling or refinancing their home. After more than four years of negotiations on construction litigation reform, Governor John Hickenlooper signed the bill on May 23, 2017.
###
About Senate Bill 15
SB18-015 prevents the unauthorized occupation of property statewide by creating an emergency civil court process that a property may pursue when a squatter illegally takes up residence in their home. Prior to the passage of this bill, in many cases, families returned home from a vacation to find unauthorized occupants living in their home and as a result, had to spend time and money on lengthy eviction proceedings to remove squatters from their home. Senate Bill 18-015 was signed into law by Governor John Hickenlooper on June 6, 2018.
Colorado needs balance!


###


Support our REALTOR® Champions on November 6!
###