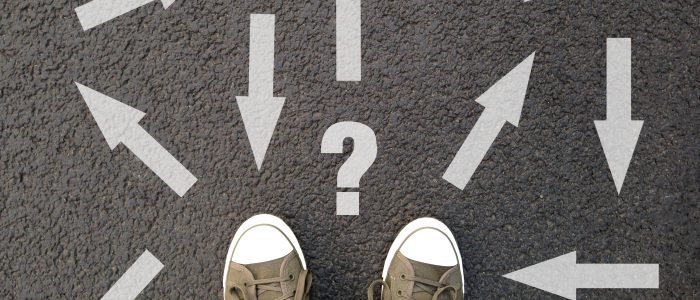 Waves of uncertainty rise from seasonal factors and government shutdown
By Matthew Leprino
January 2019
There is little that markets like less than uncertainty, be it real estate, or otherwise. So when a segment of the population isn't working, and worse, when they aren't spending money, uncertainty grows and creates a ripple effect throughout our economy. As the partial government shutdown nears ever closer to a month, the likelihood that it will affect the real estate consumer grows and could impact both financing as well as, you guessed it, the confidence a buyer or seller needs when making their future housing decisions.
Just as the Denver Metro Area is getting used to the idea of a mellowing in the real estate arena, we find ourselves at the convergence of a dual-fueled market, both lacking the inertia of certain money markets and a lingering shortage of supply. This shouldn't suggest that we are beginning our eventual way back down, as many have speculated, but rather that we have officially tiptoed into that sought after 'balanced market.'
According to the latest data from the Colorado Association of REALTORS, between December 2017 to 2018, several key fluctuations took place signaling this shift. The first; from December to December, 26 percent fewer new listings came to the market. During that same timeframe, 30 percent less sold. While the two measurements certainly seem to go hand-in-hand. In fact, given that a bigger percentage dropped than arrived on market shows that even during the darkest (proverbially and figuratively) month of the year, the consumer just isn't buying as much as they have in years past. Plotting these figures gets even more interesting when we see that although fewer sales are occurring from inventory, median pricing somehow still managed to rise 9.7 percent in the Metro Area, 12 percent if we are considering the average price. What this means is that overall less homes are coming on the market, consumers are buying a smaller percentage of them all while prices continue to rise.
2019 is the year where these seemingly contradictory movements change. The rate at which prices increase will slow this year – reacting to supply and demand as the seller is losing control of the marketplace and buyers, quite simply, aren't buying like they used to. We can't yet speculate as to whether a home's value will be less in two years than it is today, but what we can say is that because of economic factors and local demand, we may not experience double digit gains like in previous years. We know that real estate always gains value over time but the high rate at which it grows could be coming to a long overdue summit. The time to be a buyer is, dare we say it, coming back.
Like any good American, we hope that a prosperous marketplace rebounds better from the current speed bump and that the income and spending of those most affected returns to the marketplace. Until then, we must wait patiently while either certainty or the lack thereof points us in a clear direction. We are, after all, a marketplace riding the waves of uncertainty.
Matthew Leprino is Broker/Owner of Leprino Home, Inc. and spokesperson for the Colorado Association of Realtors. He can be reached at: 303.482.1299 or matthew@leprinohome.com
This article can be found on the Coloradobiz website by clicking here.