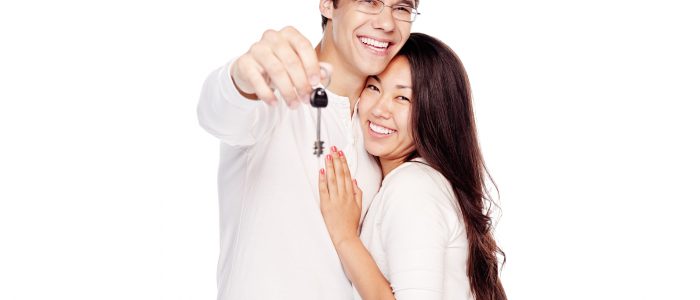 Colorado Employers May Soon Help Employees Buy Their First Home
Colorado was one of the first states in the country to pass legislation for first-time homebuyers. The legislation allows them to open a tax-free savings account to save money for down payment on a new home.
Since that law was passed in 2016, Colorado is seeing the benefits of the program. – Colorado, the seventh-fastest growing state in the country, welcomed 80,000 new residents between 2017 and 2018.
And while this growth is exciting for Colorado and has a positive impact on the state's economy, the next challenge is to ensure that growth remains a positive and that more Coloradans than ever have a chance to own a home.
This is why the state government will consider legislation this year to expand the First-time Homebuyers Savings Account (FHSA). It will allow employers to contribute to their employees' accounts, helping them to get into that first home even quicker and easier.
"Employers have a unique opportunity to play a meaningful role in helping our citizens save to buy a home," said Elizabeth Peetz, Vice President of Government Affairs for the Colorado Association of REALTORS® (CAR) who are working closely with representatives on this legislation. "With Colorado's continued population growth, and the rising cost of living, expanding the FHSA program to allow an employer to contribute will help first-time homebuyers save for a down payment faster."
For many years, employers have desired to recruit talent that will be great assets to their company or to their school district as educators for children. But often it's difficult for this new talent to find affordable housing close to work and often commute great distances for their day-to-day employment.
This creates an opportunity for employers to help their employees, not only be able to live closer to their workplace, but also to establish roots in a community and become active and continuing members of their neighborhoods.
The latest proposed legislation would change the existing FHSA program to not only allow pre-tax contributions from individuals, but also allow employers to give a one-to-one match to their employees as a benefit.
In addition to a matching contribution, the cap on the FHSAs would increase annually – for both individuals and employers – and the state would grant employers who contribute to their employees FHSAs a tax credit of five percent.
These changes to the program are targeted as a near-term opportunity to be used within five years for employers, so it can also be used as a tool to recruit new employees and retain existing workers across the state.
As a bonus, any existing FHSAs created prior to 2020 would be grandfathered in and be eligible for employer contribution matching.
In addition to first-time homebuyers in Colorado, individuals who have not owned a home for three years as a result of a divorce are also eligible for FHSAs. Also, veterans who are relocated and cannot used their saved money for a first-time home purchase are not penalized by state taxes.
Housing affordability is a growing issue in Colorado, especially for middle-income individuals, families, and civil servants. More people are living farther from where they work, creating negative impacts on all of Colorado.
"This commuting distance negatively impacts employee wellness and further stresses Colorado's roadways with congestion and traffic," Peetz said.
Allowing employers to help their employees benefits both parties as well as the community. Also, 2019 is a good time to implement this innovative concept because of a healthy job market and low unemployment rates.
Polling conducted by CAR indicates that nearly three-quarters of consumers would support this legislation and that of those same respondents, 76 percent said that not making enough money or not being able to save enough for a down payment is the biggest roadblock to buying a home. 83 percent of them felt that buying a home is a good financial decision.
Colorado residents who like this idea are urged to contact their state representative and inform them of the support of an expansion of the FHSA program.
"At CAR we are excited to be part of the solution to enable Coloradans to achieve the dream of homeownership in the face of burdensome obstacles of higher costs of living and the lack of supply of affordable housing," Peetz said.