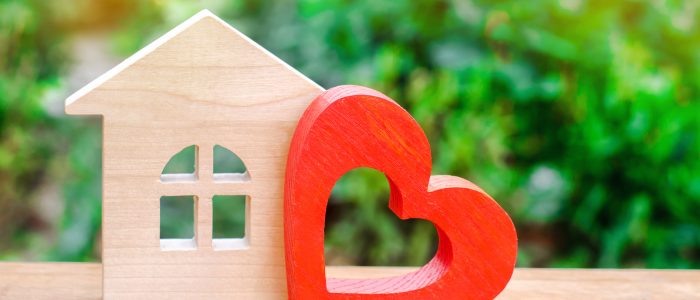 Department of Local Affairs Grants $9.5M for New Affordable Housing and Recovery-Oriented Housing, Allocates $3M in Housing Services for COVID-19 Relief
Denver, CO – April 27, 2020 – The Colorado Department of Local Affairs' (DOLA) Division of Housing (DOH) awarded $9.5M through the Colorado State Housing Board (SHB) for affordable housing and 80 new recovery-oriented housing vouchers with $144,000 of support services in March and April, and received $3M to provide COVID-19 housing relief across Colorado.
Governor Polis signed Executive Order D 2020 012 providing $3M to DOLA from the disaster emergency funds which is being used to address evictions and foreclosures, and provide short-term rental and mortgage assistance to low-income households in Colorado who are economically impacted by COVID-19. Information and assistance is available at the division's COVID-19 website.
DOH awarded 80 new housing vouchers to seven agencies for Coloradans with a behavioral, mental health or substance use disorders that are transitioning from various types of incarceration and residential treatment. The Division also granted $144K for tenancy supportive services to help these participants achieve stable housing.
The Division awarded Colorado Outdoors LLC, a loan of $1.1M for a three-building, 72-unit multifamily housing project in Montrose, Colorado. Eighteen one-bedrooms, 42 two-bedrooms and 12 three-bedroom units will be available to families in 30 to 80 percent of the Area Median Income (AMI).
DOH approved a $3M loan for Archuleta Housing Authority to construct 34 one-and-two bedroom townhomes in Pagosa Springs, Colorado. Rose Mountain Townhomes will be walking distance from the city's premier hot springs resort and other major employers, as well as government services, shopping, parks and trails.
In addition the Division approved $1.65M to Elevation Community Land Trust (ECLT) for the acquisition of 60 two-and-three bedroom single-family homes in Fort Collins, Colorado. TWG Development, Inc. will construct the Ketcher Townhomes development on a 5-acre Land Bank parcel, where the homes will be made available to families with up to 80 percent of the AMI.
Colorado Springs Housing Authority (CSHA) was awarded $500K for development of Shooks Run Apartments near downtown Colorado Springs. The property will have four two-story walkup buildings with 40 units available to families with income between 30 and 60 percent of the AMI.
The Division approved Jefferson County Housing (JHCA) to receive $1M to renovate an early 1970's housing development with 108-units in Wheat Ridge, Colorado. The Caesar Square Apartments will serve families within 30 – 80 percent of the AMI.
There was an award in the amount of $200K granted to Anchor House, Inc. to assist in construction of a transitional housing project in Broomfield, Colorado. Eight affordable studio apartments will be available to youth at risk of homelessness between the ages of 18 to 24.
DOH approved an $855K loan to Gorman & Company to assist with the new construction of the 80-unit Morrison Road Apartments in West Denver. One, two and three-bedroom units will be available to families within 30 – 80 percent of the AMI. An early childhood education facility, family clinic and Mi Casa Resource center are within two miles of the property.
Community Outreach Service Center, Inc. and Blueline Development, Inc. was granted $1.2M for construction of the Charity House Apartments in Denver, a four-story building of 36 one-bedroom apartments for people making below 30 percent of AMI who are experiencing homelessness. The project will include supportive services from Mental Health Center of Denver (MHCD).
"DOLA is working around the clock to allocate disaster emergency funds to low-income Coloradans impacted by COVID-19, in addition to keeping our regular commitment of supporting equitable housing and recovery-oriented vouchers to people across the state," said Rick M. Garcia, DOLA Executive Director.
The State Housing Board and DOLA's Division of Housing continue to support the creation of affordable housing that is accessible, safe and secure for all Coloradoans. For complete information on Housing Board grant approvals, visit cdola.colorado.gov/state-housing-board.