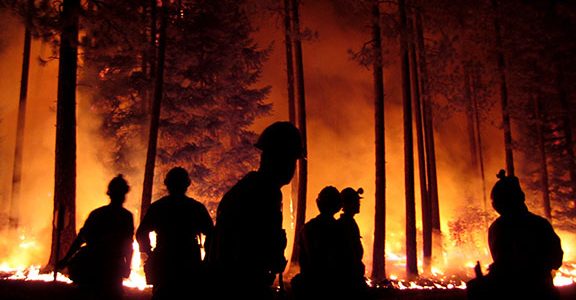 Facebook Live Webinar on Feb. 23: A Call to End the Destruction of Communities by Wildfire in 30 Years
Over the past decade, the U.S. has witnessed a steady increase in wildfire activity. Experts predict this trend will remain. Despite the $2 to $3 billion per year to support wildland fire suppression efforts, the number of homes lost in wildfires per year has increased by 163 percent and wildfires now cost the U.S. an estimated $63 to $285 billion per year in losses. 
To stem the trend in wildfire-caused human and property losses, the U.S. must make significant policy changes at all levels of government. NFPA has released a comprehensive strategy that will push for the transformation that, over time, will significantly reduce risk to communities. The strategy is rooted in two realities – wildfires are going to happen, and the fire service will not be able to extinguish these fires at a pace to save people and property in their path.
Join our Facebook Live event on Tuesday, February 23 at 2 p.m. ET.
The event will focus on the five fundamental tenets of Outthink Wildfire™ and feature remarks and a live Q&A session with our panel of industry experts, including:
Jim Pauley, President & CEO, NFPA
Roy Wright, President and CEO, Insurance Institute for Business & Home Safety (IBHS)
Jeffrey D. Johnson, Fire Chief (Ret.), Chief Executive, Western Fire Chiefs Association
Alison Alter, Austin District 10 City Council Member.