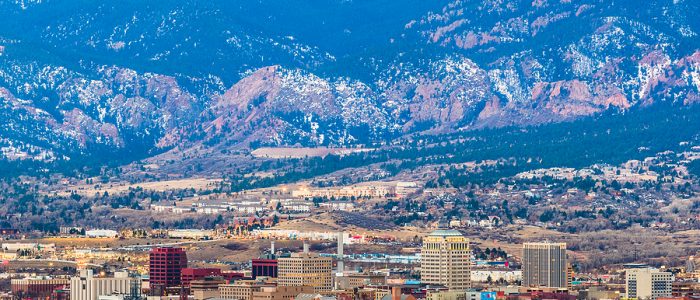 Colorado Springs' ZIP 80916 holds 2021 Title of "Hottest ZIP" in the Nation.
REALTOR.com reports that Colorado Springs ZIP code 80916 (on the southeast side) is the nation's "hottest" market for sales in the entire nation.
The southeast side of the city outranks ZIP codes in Rochester, NY, and Boston, Mass. According to CAR's July Market Trends Report, the median home price for homes in all of El Paso County is $450,000. In the 80916 ZIP code, the median price is $318,000.
Architectural Digest quoted REALTOR® Linda Leiss Landry of Berkshire Hathaway Synergy Group: "Real estate is just selling like crazy," says Landry. "We're in one of the most popular areas to move to right now."
Other publications cite different reasons for the ZIP code's popularity with potential homebuyers: remote work opportunities, relative affordability among millennials, and quick commutes to local parks, top-rated schools, and workplaces like local defense contractors and Peterson Space Force Base.
Realtor.com, a real estate listing service, analyzed more than 29,000 ZIP codes based on the time it takes properties to sell as well as how frequently homes were viewed in each ZIP code from January to June 2021. To be included, ZIP codes had to have at least 13 active listings each month. They limited the list to one ZIP code per metropolitan area to ensure geographic diversity.
Learn more at the following articles.
https://www.architecturaldigest.com/story/hottest-real-estate-market-usa
https://gazette.com/premium/this-colorado-springs-zip-code-is-no-1-in-the-nation-for-home-sales-according/article_7be3459c-fb8f-11eb-ab52-f796aa12f109.html
https://www.outtherecolorado.com/news/colorado-home-to-hottest-zip-code-in-country-according-to-realtor-com/article_32036d52-feba-11eb-9bc0-9b2e7a808ea0.html
https://www.mansionglobal.com/articles/a-pocket-of-colorado-springs-reigns-as-the-hottest-u-s-housing-market-01628791716
https://www.realtor.com/news/trends/for-2021-suburbs-reign-supreme-in-the-hottest-zip-codes/