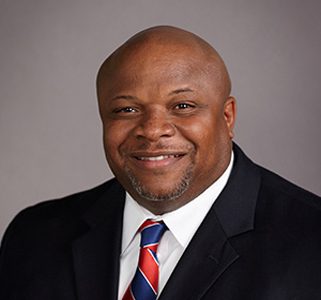 Colorado Association of REALTORS® CEO Tyrone Adams Selected as a Most Admired CEO
The Denver Business Journal's 2021 Most Admired CEO awards program honors 21 top-ranking execs whose forward-looking leadership is shaping their organizations, sectors, and greater community. More than 100 nominees were judged by an editorial panel and scored based on their contributions to company success, civic engagement, career achievements, and other details.
Tyrone was selected due to his extensive history of volunteerism and his leadership of a rapidly growing REALTOR® association focused on strategic growth, property rights, support of the Colorado real estate industry, and advancing REALTORS® as industry leaders in knowledge, ethics, and professionalism.
Tyrone will be presented with the prestigious award along with fellow honorees at an exclusive awards dinner at The Ritz Carlton Denver on November 11.
When asked what he was most optimistic about, Tyrone noted, "I am most optimistic and incredibly proud of the collaboration that is taking place with industry and business partners to help solve many of the challenges that are impacting our communities."
To learn more about Tyrone, other award winners, and the Denver Business Journal's award and selection process, visit https://www.bizjournals.com/denver/news/2021/10/21/denver-business-journal-2021-most-admired-ceos.html