REALTORS® Investing in Vail Valley Workforce Solutions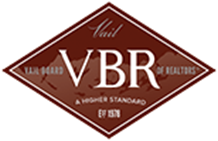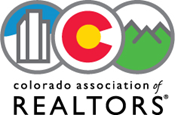 Eagle County down payment assistance gets funding boost from the Vail Board of REALTORS® and the Colorado Association of REALTORS® Foundation
Colorado REALTORS® continue to show their commitment to finding and supporting workforce solutions in the Vail Valley by contributing $10,000 in grant funds issued to the Eagle County Housing and Development Authority (ECHDA), made available by the Colorado Association of REALTORS® Foundation. The latest grant comes in addition to the Vail Board of REALTORS® and the Vail Multi-List Service's recent $75,000 contribution to the Eagle County Loan Fund (ECLF) – a Down Payment Assistance program supporting the local workforce in purchasing homes in a challenging residential real estate market.
"The Colorado Association of REALTORS® Foundation is proud to recognize the transformative work the Eagle County Housing Authority is doing through its Eagle County Loan Fund by providing the organization a $10,000 grant," said Amy McDermott, Executive Director of the Colorado Association of REALTORS® Foundation. "We know that locals and workers in mountain communities, including the Vail Valley, struggle to find long term housing they can afford, and REALTORS® want to help. Our grant, which was funded by REALTORS® across the state, will specifically fund down payment assistance. The best part of this grant is that as the down payment loans are repaid and then funds are loaned out again to new homeowners, the grant funds will continue to positively impact the Vail Valley in perpetuity, deepening REALTOR® support for the community."
Creative Solutions Spurred by a Challenging Market
The COVID-19 pandemic spurred a migration to mountain communities, straining inventory and driving real estate prices to record highs. Pricing in Eagle County increased approximately 30% during 2020 and 2021, a punishing increase to an already impacted community.
"Many local wages are lower than the actual cost of living in Eagle County," according to Kimberly Williams, Executive Director of the Eagle County Housing and Development Authority (ECHDA). "Most households earn less than the median income needed to live comfortably. And our real estate market is driven by forces beyond our local economy."
ECLF is one of several programs available to Eagle County workforce residents and is part of a thoughtful plan to help locals surmount the challenges beyond our economic control. According to the ECHDA, over $7 million in down payment assistance loans have been issued since 1998, benefiting approximately 700 families and individuals. The ECLF is a loan to help with down payment and/or closing costs. The terms are unique in that there is no monthly repayment. The loan is repaid when the home is resold, refinanced, or at the end of a 15-year term with minimal interest based on the equity appreciation gain of the home. For those who repay the loan within 24 months, there is no interest, only principal due. Eligible applicants can apply through their mortgage lender.
Vail REALTORS® Have Seen These Programs Help Clients Firsthand
Programs made available by the Eagle County Housing Authority have opened opportunities thought to be unattainable before.
Tex Asanti of Title Company of the Rockies was faced with the classic workforce housing problem – the search for a new rental. She found a condo listed for sale and was going to ask the owner to consider renting. However, a few friends encouraged her to buy versus rent.
"It was near the start of ski season, a tough time to find a rental," remembers Asanti. "And here I am, trying to figure out the funds for a down payment. Honestly, to put it into perspective, coming up with a down payment is very similar to coming up with first, last, and deposit to rent."
Asanti's original plan was to refinance as quickly as possible. Her lender presented a different option: With at least $7,500, she could qualify for a Down Payment Assistance program. Asanti was guided to the ECLF program, which alleviated some of the stress with gathering funds for a full down payment. She closed on her condo in November 2019 – never having to worry about losing her rental unit again.
REALTORS® Are Invested in Long-Term Workforce Housing Solutions
Vail REALTORS® take great pride and joy in finding locals their home and appreciate and utilize the innovative programs available through Eagle County and towns like Vail and Avon. Association members understand that having a stable workforce, who can set down roots in the community, is vital to the local economy.
"I see these donations as both philanthropy and advocacy," says Alex Griffin, Vail Board of REALTORSâ Chair. "Philanthropy in donations and advocacy as a duty to take care of our workforce. This problem has been here for decades, and we continue to answer the need for workforce housing. Prices have gone up 30% in less than three years but there is still attainable housing. The VBR is a member community that wants to support and advocate for the local workforce. Investing in our community through the ECLF supports the quality of people who, in turn, comprise a quality community," reflects Griffin. "If we want a quality experience for our resort guests, we need to invest in our quality of life for our workforce."
Vail Board of REALTORS® is dedicated to working with local leaders to continue to find smart, innovative, and sustainable solutions to the Vail Valley's housing needs for the local workforce.
---
The Vail Board of REALTORS® is a professional trade association of over 800 licensed real estate agents who abide by a strict code of ethics. VBR REALTOR® and Affiliate members are trusted experts in our local community. The VBR provides our members with tools and resources to achieve success in their careers. For more information, visit https://www.vbr.net/
The Colorado Association of REALTORS® is the state's largest real estate trade association representing more than 30,000 members statewide. The association supports private property rights, equal housing opportunities and is the "Voice of Real Estate" in Colorado. For more information, visit https://coloradorealtors.com.
The Colorado Association of REALTORS® Foundation serves Colorado REALTORS® as the philanthropic and community engagement arm of the Colorado Association of REALTORS®. The Colorado Association of REALTORS® Foundation supports safe and attainable housing, advances homeownership for all Coloradans and provides housing-related disaster assistance to our neighbors in need. For more information, visit http://www.coloradorealtorfoundation.org/