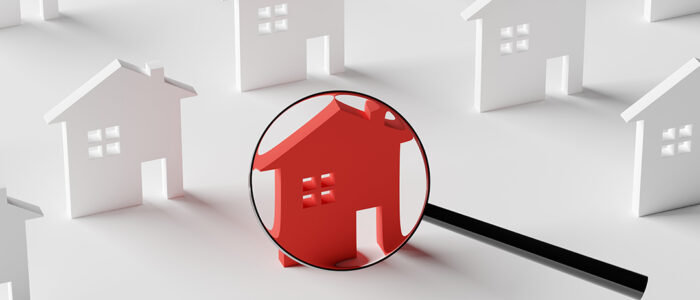 REALTORS® Use Historic Perspectives to Find the Right Price
Home prices have appreciated 11% since the beginning of the year according to CAR's Market Trends report for August 2022. CAR Spokesperson Kelly Moye says, "A housing recession would mean more inventory than demand from buyers, so your supply and demand would be out of whack–it would be out of balance. And prices would be going down…" The recurring interest rate increases have allowed for more inventory on the market but at price points that are still about the same as last month.
The month's supply of inventory in Colorado was at 1.3 months for the townhome/condo market and two months for single-family homes according to CAR's Market Trends in August. Housing inventory is usually considered balanced at a six-month supply.
There is now a new guide for sellers and their REALTORS® to price homes: using late 2021 pricing history, rather than recent months' prices. "The demand is still there, and the local economy is still strong. The real estate market is still moving, as long as it's priced right," Moye said. Home prices in the Boulder and Broomfield areas are also up 11% since January 2022. The list price-to-sale price ratio is at 104%.
CAR Spokesperson Matthew Leprino agrees: "The only thing that is reliable is change, and the fact that, year-over-year, market-over-market, values always increase with the wisdom of a historic perspective."
CAR Spokesperson Cooper Thayer of Douglas County explains that "Pricing strategy has proved to become one of the most important factors in the cooling market," he said. "Real estate agents typically rely on trailing six-month comparable sales figures to determine list prices, which are heavily skewed upwards due to the spring boom. The result is eager sellers hoping to get top dollar for their homes but resorting to price reductions after spending longer than anticipated on the market."
For Colorado Springs and El Paso County as a whole, the average price that sellers received of their list price decreased by 3.2% to 99.7% since August 2021. "Buyers have most of the power now, but are either patient or not interested," said CAR Spokesperson Patrick Muldoon. "We have inventory, but demand is gone."
https://www.csbj.com/news/report-interest-rates-seasonal-changes-pump-brakes-on-real-estate-market/article_3eddd554-338d-11ed-a5a1-efe85e09f43c.html
https://www.westword.com/news/denver-home-bidding-wars-are-officially-over-for-now-15008428
https://denverherald.net/stories/colorado-home-prices-drop-affordability,400338
https://elbertcountynews.net/stories/colorado-home-prices-drop-affordability,400338
https://www.koaa.com/news/covering-colorado/colorado-housing-market-returning-back-to-somewhat-normal-august-statewide-report-shows