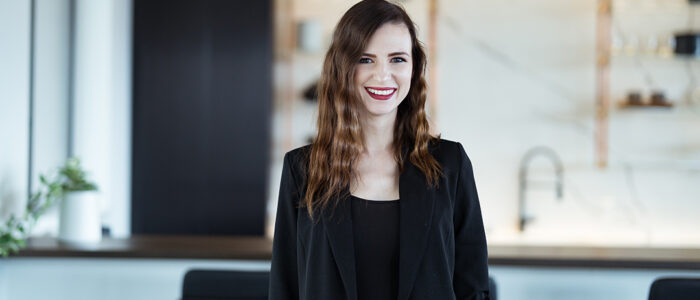 Colorado Springs REALTOR® Named NAR 30 Under 30
Colorado Springs REALTOR® Ashlee Nath has been named as one of this year's National Association of REALTORS® 30 Under 30. The character of the 2023 class of 30 Under 30 can be summed up in two words: bold entrepreneurs. 
Some members of this year's class have taken great leaps to make it in the industry. They are relationship builders, barrier breakers, and believers in the American dream. Ashlee Nath is no different.
Ashlee says, "My life changed dramatically when I was nine. I was in a Go-Kart accident that almost killed me and left my right arm paralyzed. I was in and out of hospitals and operating rooms until I was 18. I grew up feeling very isolated. Until I became a REALTOR®, I spent most of my time as a stay-at-home mom because I could never get out of my shell. I felt lost when it came to what I was supposed to be doing with my life. I started as a transaction coordinator in 2019 and quickly realized agents were making a huge impact on people's lives."
"Now I lead the team. We focus so much of our energy in this industry tying our self-worth to our sales numbers that we often forgo (or forget) to take care of ourselves and our people. Last year I committed myself to balance and giving myself a break once in a while. Funny enough, because of this reflection, my sales volume increased by $4 million from the year before. What made the difference? I was happy."
Since 2000, REALTOR® Magazine has recognized the young members of the National Association of REALTORS® who are doing extraordinary things in their businesses, associations, and communities across the country. Read more about Ashlee and why she was chosen as one of the top 30 young professionals in the country.
https://www.nar.realtor/magazine/30-under-30/announcing-the-2023-class-of-30-under-30