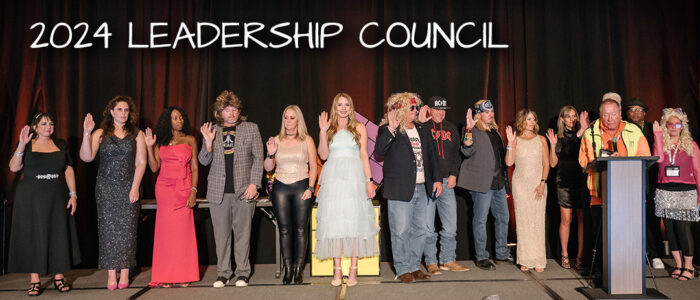 Colorado Association of REALTORS® Announces 2024 Leadership
Jason Witt Installed as 2024 President
ENGLEWOOD, CO – The Colorado Association of REALTORS® (CAR) installed Jason Witt as President of the Colorado Association of REALTORS® at its annual convention in Snowmass, CO, a role he will assume from Dec. 1, 2023, through Nov. 30, 2024.
"We are looking forward to Jason and his leadership at CAR. His passion and servant leadership philosophy are contagious and will help CAR deliver a great experience for Colorado REALTORS® statewide," said CAR CEO Tyrone Adams.
Witt is an Associate Broker with The Witt Group at Century 21-West Slope Realty in Cortez, Colorado. He is a Colorado native who grew up in Summit County and has called Cortez his home since 2009. Prior to becoming a REALTOR®, he spent much of his working career in the hospitality/service industry, building successful businesses throughout the United States. In 2014 he was awarded the "Rookie of The Year" award by the Four Corners Board of REALTORS® and served as the Four Corners Board of REALTORS® President in 2022. Witt is a graduate of CAR's Leadership Academy, served as CAR's Western District Chair in 2020, and most recently, served as CAR's Diversity & Inclusion Committee Chair in 2022.
Witt is actively engaged in his community, serving as the President/Director of Concert Operations for Southwest Colorado Concert, Inc. and as District Chair for the San Juan Mountains District of the Boy Scouts of America. He enjoys coaching in the community, playing golf, hiking, and showing his real estate clients the best southern Colorado has to offer.
Witt is passionate about CAR's Diversity and Inclusion initiatives, commenting, "I will continue to be a voice and advocate for Diversity and Inclusion, we have a beautifully diverse state, and they all deserve a voice and a seat at the table. Diversity can help us achieve greatness!"
Witt is licensed to teach the At Home with Diversity class to his fellow REALTORS® and holds Accredited Buyer's Representative Designation from the National Association of REALTORS®.
"Our theme for this year, One Voice, is more than just a set of words," said Witt. "It represents our collective commitment to unity, to a shared vision, and to a harmonious approach in all that we do. One Voice signifies a resounding consensus among our leadership team, committees, and staff as we strive to execute our mission and vision."
In his new position as President, Witt will serve as a conduit between CAR's more than 28,000 members and the Board of Directors. Working in tandem with the leadership council, he will assist with the organization's direction and vision for the coming year.
Other top officers who will serve with Witt are:
President-Elect: Dana Cottrell, Summit Resort Group, Dillon, CO
Treasurer: Aline Pitney, Westwater Realty, Louisville, CO
Immediate Past President: Natalie Davis, The Evolution Group, Greenwood Village, CO
The board's main responsibilities include leading and coordinating the volunteer efforts of the association aimed at maintaining stability in Colorado's real estate industry, protecting private property rights, supporting efforts for affordable housing opportunities, and providing resources and services designed to help Colorado REALTORS® succeed in their business.
Other members of the 2024 Leadership Council:
District Vice Presidents
Metro – Brian Anzur, Coldwell Banker Residential Brokerage, Denver, CO
Mountain – Courtney Peroutka, eXp Realty, LLC, Mountain House, Fairplay, CO
Northeast – Jamie Goodvin, RE/MAX Alliance Greeley, Greeley, CO
Southeast – Andrea Warner, Colorado Peak Real Estate, Colorado Springs, CO
Western – Doug Phillips, RE/MAX Alpine View, Montrose, CO
Division Vice Presidents
Legal & Risk Division: Connie Tremblay, The VanGundy Group, LLC, Grand Junction, CO
Member Services: Shelby Foster, ERA New Age, Littleton, CO
Government Affairs: Jay Brown, Legacy Group Real Estate, Englewood, CO
Other Appointments
Appointed Past President: Justin Knoll, The Knoll Team at West & Main, Denver, CO
AE Representative: Millard "Rip" Ripley, Grand Junction Board of REALTORS®, Grand Junction, CO
Ex-Officio
Tyrone Adams (CAR) – CEO
The Colorado Association of REALTORS® is the state's largest real estate trade association that represents more than 28,000 members statewide. The association supports private property rights, equal housing opportunities and is the "Voice of Real Estate" in Colorado. For more information, visit www.ColoradoREALTORS.com.