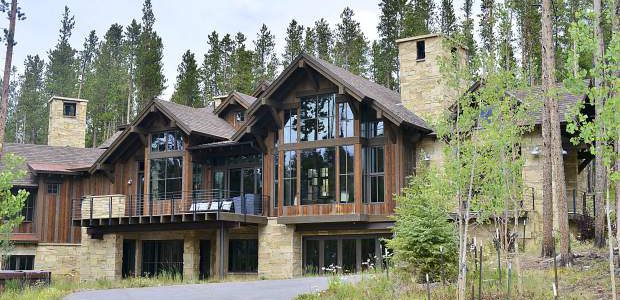 Summit County sees record number of luxury homes sold in July
July is always one of the best months for property sales for Colorado's High Country, and that was exactly the case in Summit County's exploding real estate market.
Defined as any home sold at or above $1 million, luxury housing sales boosted the overall real estate sales volume to more than $150 million, a $5.2 million increase over July 2017 and $46.1 million ahead of July 2016, according to property records at Summit County Assessor's Office.
According to the Colorado Association of REALTORS® , which also uses MLS data, of the 58 single-family homes that sold this July in Summit County, the median sales price was just over $1 million, up 17.8 percent from July 2017, while the average sales price was $1.3 million, up 33.7 from the same month a year ago.
Across the state, the Colorado Association of REALTORS® found the number of homes pending sale or under contract in July was up 6.4 percent compared to July 2017. However, the number of listings sold was down 3 percent with a median sales price of $390,000.
Nationally, July brought more of the same with a 0.7 percent decrease in sales, according to the National Association of REALTORS®. While the median sales price is up 4.5 percent year over year, existing-home sales have subsided nationally for the fourth straight month, reaching their slowest pace in more than two years.
To view the entire article, please visit the Summit Daily website by clicking here.