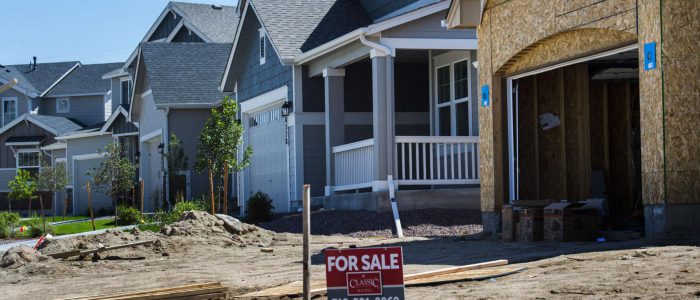 Colorado Springs-area home supply hits 2-year high
The number of Colorado Springs-area homes for sale climbed to a two-year high last month, a sign that buyers finally might be in a better position in a housing market that's favored sellers for the last few years, some real estate agents say.
In August, 2,416 single-family and patio homes were listed for sale, a nearly 6 percent increase over the same month last year and the highest number since 2,443 homes were for sale in September 2016, according to a report this week by the Pikes Peak Association of Realtors.
The market, however, still favors sellers, said Bruce Betts, broker/owner of Re/Max Advantage in Colorado Springs. Jobs are plentiful, and the unemployment rate is low, while the current supply of homes for sale is at about 1.5 months.
Housing costs also are likely to continue rising, but sellers must be careful to avoid seeking unrealistic prices, Betts said. The Realtors Association report tallies transactions reported by real estate agents who are members of the group and excludes homes sold by owners. In August, nearly 90 percent of home sales took place in El Paso County, with additional transactions being recorded in other Front Range counties.
Full article can be found here.