Capitol Connection: January 11, 2019
The First Regular Session of the 72nd General Assembly Opened on January 4      
The first gavel of the first regular session of the 72nd General Assembly came down on Friday, January 4th under the new leadership of Senate President Leroy Garcia and Speaker of the House KC Becker. As of this morning, 160 bills have been introduced since the start of the legislative session and the new legislature will continue at a strong pace through early May. As we witnessed from the 2018 general election results, times have changed in Colorado. We now see the Democrats increase their majority control to include the House of Representatives, the Senate and the Governor's Office. But the single party majority has pledged to govern with input from other stakeholders as they attempt to bridge the divide.
The Colorado Association of REALTORS® (CAR) expect this to be a busy legislative session, especially when it comes to housing issues that is a high priority for leadership in both the Senate and the House, as well as many Coloradans. This is also a very diverse legislature with many new faces. This large freshman class of legislators will bring new perspectives and different backgrounds and experiences to the table. And together with returning legislators, the legislative body is now historically forty-five percent female.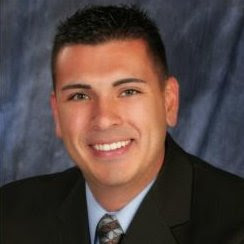 Senate President Leroy Garcia (D-Pueblo)On January 4th, Leroy Garcia, a seventh-year legislator from Pueblo, took the reigns as Senate President and Senator Stephen Fenberg of Boulder became Senate Majority Leader. And Senator Chris Holbert of Parker moved to Senate Minority Leader. President Garcia was preceded by Senator Kevin Grantham of Cañon City who was term-limited.
In his opening remarks, President Garcia, a U.S. Marines veteran, shared his family's history and background as immigrants who came to America and settled in southern Colorado in search of the American Dream. He emphasized the need for a government that puts party affiliation aside and can work together to find innovative solutions to help Colorado citizens live their American Dream and prosper. President Garcia identified his top priorities for the year as: (1) health care affordability including addressing the opioid epidemic faced across the state, (2) creating good paying jobs and enabling equal pay for Colorado's business climate to thrive, and (3) providing access to quality K-12 education without the crippling burden of school loan debt.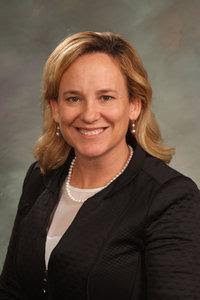 In the House, KC Becker of Boulder marks 2019 as her seventh-year in the Speaker of the House KC Becker (D-Boulder)state legislature. She leads the House with Representative Alec Garnett of Denver filling the position of House Majority Leader by her side. Patrick Neville of Castle Rock will remain House Minority Leader. Former House Majority Leader and now the Speaker, Becker was preceded by Representative Crisanta Duran of Denver, Colorado's first Latina to hold the position. KC Becker is also the third female Speaker of the House in a row for Colorado. This year Alex Valdez was also appointed to the leadership team in the House as the Freshman class representative.
Speaker Becker along with the theme of inclusivity, opened her remarks by acknowledging the historical changes and strives Coloradans have made-electing the first Jewish and openly gay Governor, allowing women to hold the majority in the House and electing the first transgender representative.
Similar to President Garcia, Speaker Becker spoke to a large list of goals and priorities for the year such as: (1) pass paid family leave so that families are not burdened with the stress of taking care of loved ones when they get sick, (2) ensure equal pay for women and people of color so that every Colorado citizen is treated fairly, (3) reduce the cost of health care and pharmaceuticals, eliminate surprise billing and end the opioid epidemic witnessed in our state, (4) support our workforce with affordable housing, (5) protect Colorado's environment by addressing climate change head on and ensure oil and gas activities are not negatively impacting the health of our neighborhoods, (6) provide fully funded early childhood, K-12 and higher education systems, (7) address the funding for our roads, bridges and transit systems, (8) address gun control and safety and (9) preserve the Colorado Civil Rights Division.
Read full opening day remarks here:
Senate Minority Leader Chris Holbert
Speaker of the House KC Becker
House Minority Leader Patrick Neville
CAR's Legislative Policy Committee (LPC), chaired by John Mitchell of the Aurora Association of REALTORS®, started their subcommittee work this week to ensure CAR is looking at all legislation important to REALTORS® across the state. The 2019 Policy Statements approved by CAR's Board of Directors, direct the LPC to support public policy that ensures economic vitality, provides jobs and housing opportunities, preserves the environment, protects property rights, and builds better communities. This year 44 committed REALTOR® members are volunteering their time on the LPC, representing local associations across the state to ensure REALTORS® have a strong voice at the Capitol for homeowners and the real estate industry.
Newly Elected Governor Jared Polis Delivers State of the State Address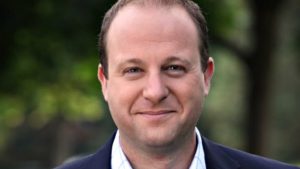 Governor Jared PolisNewly Elected Governor Jared Polis addressed the new 2019 legislature on January 10th with his annual State of the State address. This year the new Governor outlined a "bold" plan for Colorado's future, giving praise to former Governor John Hickenlooper for his work to ensure Colorado is in a strong position to succeed. Governor Polis also emphasized the historical changes the state has witnessed, stating, "Here in Colorado we celebrate our differences, embrace our uniqueness and believe that what you look like and who you love matters less than what you are like and what you do for your community. Be proud of who you are, because your future is full of opportunity."
In his state of the state address, Governor Polis proposed the largest expansion of early childhood and K-12 education in the state's history to ensure every child has the opportunity to enjoy a quality education, and the need for lower health care costs including a new office called "Saving People Money on Health Care." He also wants to combat climate change and create good-paying jobs in green energy and technology sectors like clean-energy and technology and support Colorado families and small businesses across the state by reforming the state's tax code. Governor Polis serves as Colorado's 43rd Governor. For the full text of Governor Polis' state of the state address, click here.
Invest in RPAC
The purpose of RPAC is to support candidates that support REALTOR® issues. Our goal is to elect pro-REALTOR® candidates at the local, state, and federal levels – candidates that share our support for homeownership, protect property rights, and who will listen to our concerns. Investing in RPAC is one of the easiest things you can do to protect your business. Our goal raise funds to continue to support Colorado's REALTOR® champions and ensure we achieve the policy outcomes necessary to protect property rights. Click here to invest today!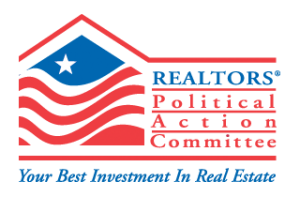 REALTOR® Day at the Capitol: February 6   
Don't miss your chance to see our state legislature in action! This is a great opportunity for you to learn about and discuss important policy issues affecting the real estate industry this upcoming year, as well as hear from and network with your legislators. The REALTOR® Day at the Capitol luncheon will feature Chris Brown, the Director of Policy and Research with the Common Sense Policy Roundtable (CSPR).  Mr. Brown leads the research efforts of CSPR and the REMI Partners to provide insightful, accurate and actionable information on the implications of public policy issues throughout the state of Colorado. Click here to learn more and register!
Colorado Project Wildfire     
Developed by the Colorado Association of REALTORS®, Project Wildfire is designed to help reduce the destruction of land, property, and lives. Working in partnership with other like-minded fire prevention organizations across the state, local REALTOR® associations are bringing education and awareness, as well as access to resources, directly to residents in their local communities. To learn more about Colorado Project Wildfire, click here.