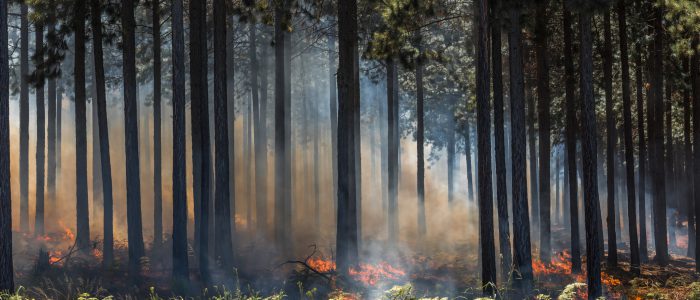 Coloradans Always Live with Wildfire Threat
With more than half of the state's population now living in or near areas that are prone to wildland fire, public and private organizations across the state are teaming up as a part of Wildfire Community Preparedness Day Saturday and Wildfire Awareness month to educate and help Colorado residents to prepare for the growing threats created by wildfires.
###
According to the Colorado State Forest Service, 2.9 million of Colorado's 5.7 million residents now live in a wildland-urban interface (WUI). Wildfires in the past two decades have claimed record acreage, properties and lives, as more Coloradans live amid a growing wildfire threat.
###
Wildfires across the United States have claimed more than 100 lives and cost more than $25 billion in property losses in just the last two years, according to the NFPA.
###
"While it's always so difficult to see the negative impact that wildfires can have on our state and our fellow Coloradans, we've been encouraged by the news that mitigation efforts have helped alleviate possible damage and destruction of homes and help prevent loss of lives," said Tyrone Adams, CEO of the Colorado Association of REALTORS®. "We will continue to be proactive in helping educate not only our members but the nearly 3 million Colorado residents that are living in these WUI areas, about the vast resources that are available in their local communities that can help them mitigate their properties and be prepared for the growing risk wildfires present."
###
For more information visit ColoradoProjectWildfire.com.
###
To read the full article, please visit the Alamosa News' website by clicking here.