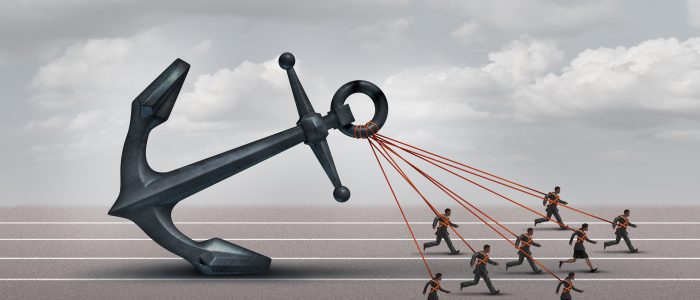 How to Overcome the Biggest Obstacle to Home Ownership
Raising enough cash for a down payment is often the biggest hurdle for homebuyers.
According to some estimates, it can take up to 15 years for people to save towards the purchase of a home, especially with conventional mortgages, which require anywhere between 5 to 20 percent down. If you're trying to buy a $400,000 house, that could equate to $80,000 in cash you need to bring to the closing table. Bummer, right?
The good news is there are a variety of programs to get you into a home sooner than you may think. Here's how:
Ask Uncle Sam for Help
Federal loan programs can offer more lenient terms and requirements, especially for those struggling to get approved through traditional financing methods. Said another way, if you don't have that much money saved or a stellar credit score, Uncle Sam may have your back.
FHA: For instance, you can get a Federal Housing Administration (FHA) mortgage with as little as 3.5 percent down and a 580 credit score. FHA mortgages are offered at most banks and can be a little more lax in buyer requirements, because the FHA "backs" the mortgage in case the homeowner defaults. The drawback? You'll pay a premium on private mortgage insurance (PMI) for the life of the loan, which can add up considerably.
While FirstBank doesn't offer these loan options, buyers can also consider:
Tap Down Payment Assistance Programs
While government-backed programs can reduce the total down payment needed to secure a loan, you'll still need some cash to close the deal. This is where down payment assistance —  which provides grants or loans to cover some or all of the down payment and closing costs — can help.
Over the years FirstBank has teamed up with several affordable housing nonprofits to offer down payment assistance for qualified homebuyers. For instance, FirstBank set up a $1 million fund with Trellis, an Arizona Housing Services organization, to offer qualified homebuyers up to $45,000 for a down payment towards a new home. Impact Development (formerly known as Funding Partners) is also FirstBank partner that helps first-time homebuyers and small businesses by providing up to $20,000 in down payment assistance.
Contact State and Local Housing Authorities
Additionally, your local housing authorities are a great starting resource for down payment assistance programs in your area. The Colorado Housing and Finance Authorityoffers first-time homebuyers grants of up to four percent on their mortgage with no obligation to repay. The California Housing Finance Agency offers a one-time deferred loan of 3.5 percent on a home's purchase price for qualifying families and up to four percent for public school employees.
The HOME PLUS Home loan program administered by the Arizona Department of Housing offers 30-year, fixed rate mortgages with down payment assistance that ranges from zero to five percent, depending on the specific mortgage. There are even programs available at the city and county level. For example:
Be sure to check out the HUD homeownership assistance pages for California, Colorado and Arizona for links to more local resources.
Get Prepared  
While many of these federal loan and down payment assistance programs have looser eligibility criteria than conventional home loans, it's still essential that homebuyers prepares themselves for the process.
Check Your Credit: Even government-insured loans that qualify for down payment assistance programs have minimum credit requirements. It's a good idea to monitor your credit score with the major bureaus before beginning the home loan process. And if you need to increase your score to meet requirements, here's how you can do it.
Know Your Income Limits: Many down payment assistance programs are limited to homebuyers within certain income brackets that are determined by data released from HUD. Talk to your lender or down payment program administrator to see if you qualify.
Despite market shifts that have made purchasing a home seemingly out of reach for folks, millennials in particular, home ownership remains an important component of the American dream. And with the help of government-backed loans and down payment assistance programs, the American dream can still be within reach.
Article originally published by FirstBank and can be found on their website by clicking here.