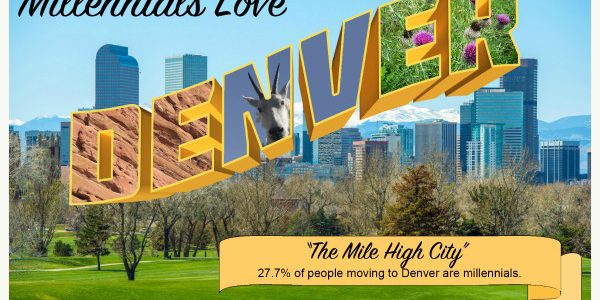 Denver Makes the List of Most Popular Areas for Millennials to Move and Stay
NAR analyzed employment gains, population trends, income levels and housing conditions in the largest 100 metropolitan statistical areas across the country to identify the most popular areas for millennials. The top 10 metro areas were selected because of their high share of both present millennial residents and recent movers, as well as their favorable employment opportunities.
Denver has already a large number of Millennials living (29%) in the area while many Millennials continue to move (65%) in this area. Job growth looks promising since it is above the average for the 100 largest metro areas.
The median income for Millennials who moved recently was $56,000. Millennials can afford to buy 6 percent of the homes currently listed for sale. Low affordability seems to be the main reason that only 10 percent of the recent Millennial movers bought a home in Denver, Colorado.
To read the full story and more statistics, please visit NAR's website by clicking here.