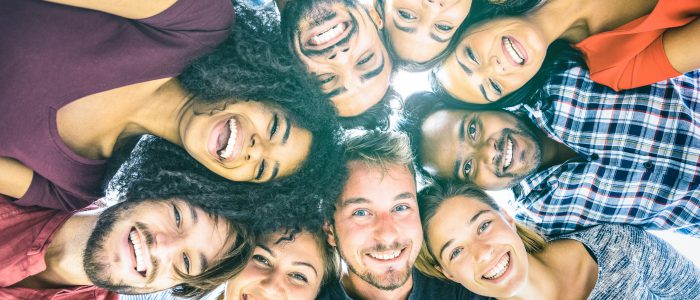 Five Millennial Home Buying Trends to Watch For 2019 – Plus One Bonus Tip
By: Simon Kafati
Assistant VP – Mortgage & Consumer Lending, FirstBank
It's official! In November 2018, millennials claimed the lead in mortgage ownership, taking the largest share of new loans by dollar volume at 42 percent. That's compared to a share of 40 percent for Generation X, and only 17 percent for baby boomers.  
Now numbering at roughly 83 million in the U.S., millennials have emerged as the largest segment of the home buyer market, according to the National Association of REALTORS®' 2019 study of generational trends. And since millennials have already reshaped a number of industries, from restaurants to retail, real estate agents may want to pay attention to these numbers. America's largest living generation is now coming for the housing market.
What do you need to know about this generation to sell them a house today, and then sell them their next home in a few years, when their incomes and budgets have risen? You might be surprised by some of the answers.
1. GREEN IT
A good sized lawn is the No. 1 home feature priority among millennials, even beating out an updated kitchen. According to the 2018 Outdoor Features Remodeling Report from the National Association of REALTORS®, standard lawn mowing services recover 267 percent of their cost at resale.
Takeaway: For houses with a yard, make sure to include in your sales materials at least one photo of the grass, which hopefully will be green, mowed, edged, and free of weeds.
2. GOING TO THE DOGS
Among millennials who have never purchased a home, 42 percent say that their dog – or the desire to have one – is a key factor in their buying a home in the future. That's a much bigger stated reason for homebuying than the prospect of getting married (25 percent) or having a child (19 percent). It also might explain why a big yard is so important to this generation.
Takeaway: Even if the seller doesn't own a dog, consider staging the house with some cute dog accessories. A leather leash hanging by the front door or a framed photo of a handsome dog can help millennials picture their own pup greeting them at the door when they come home.
3. SIZE MATTERS, AND SMALLER IS BETTER
Baby boomers who poured millions into large, high-maintenance houses are discovering that younger people aren't interested in McMansions. Millennial buyers are avoiding ornate, oversized houses in favor of smaller, more modern-looking alternatives.
Takeaway: It's always smart to de-personalize a seller's home as much as possible, but that's especially true when you're selling a big, expensive and outdated house. Remove as much dark, heavy furniture, drapery and art as you can to create the open feeling preferred by millennials. Less is more for this generation.
4. HOME AT WORK
Another factor to consider is the increasing appeal among younger Americans of working remotely, making the home office a key attraction. According to the latest statistics, more than 13 million Americans work from home, and a study from Bentley University finds that 77 percent of millennials say flexible work hours make the workplace more productive for people their age.
Takeaway: If the seller's house doesn't have an office, stage a corner of the home to suggest a comfortable work space. Remember, millennials are used to working in coffee shops so you don't need much more than a table, chair and laptop to create the effect.
5. ENERGY EFFICIENT FOOTPRINTS
Especially when housing costs are high, millennials see considerable value in being able to lower their utility bills – and their carbon footprints – with energy-efficient amenities.
Takeaway: Make sure to highlight in your sales materials any energy-efficient features. UV-protected windows, programmable thermostats, efficient appliances and upgraded insulation will add value to the listing for millennial buyers.
BONUS TIP – DON'T CALL THEM MILLENNIALS
According to research conducted by the independent research organization Greenwald & Associates for Security Benefit, there is some negativity attached to the label of  "millennial" that makes many members of the generation uncomfortable. So don't label them, and treat them like just another buyer.
For this article and more, please see CAR's July 2019 Colorado REALTOR® Magazine by clicking here.